DJI Mavic 2 Pro & Zoom Review: elevating drone photography
– About two weeks ago I was a few thousand miles
away from the office. So, I'm currently on vacation in Iceland, and I decided to do a little bit of work. A day before I left for my trip, I was able to get my hands on, the new DJI Mavic 2. (electric music) The unit I had with me
was the Mavic 2 Pro, but we'll cover both the Pro
and the Zoom in this video. I attempted to film this
in Iceland, but the audio– (wind blows) Yeah, it wasn't great. But now we're doing this in the studio, which works out better
since I have more time to test out all of the new
and or upgraded features too. Now with over eight hours of
flight time with two Mavic 2s, I'm ready to tell you why these drones are changing aerial photography.
The new Mavic 2 Pro and
Zoom are slightly bigger than the old Mavic Pro Platinum, you really won't notice
the difference at first, but what you will notice is that it is heavier
than what you expect. Otherwise you're looking
at the same portable design with the original Mavic, which makes it a good portable drone. It also has the same props
found in the Mavic Pro Platinum, meaning this drone is
a relatively quiet one. (drone humming) The difference between
these two is A, sensor size, and B, the zoom has, well, zoom.
Real optical zoom that
lets you get twice as close without losing quality. Lastly, the Gimbal and Bow
seem to be really robust. So you might get away
with crashing this thing. That's something I really don't
have an interest in testing, but there are plenty of other YouTubers who love destroying
gadgets for your pleasure. Filming with the Pro has been great. From connectivity, various
modes, and most importantly, superb image quality. The 1" CMOS Sensor with
optics doesn't make a big difference when it comes
to video and photo quality. A built issued 10-bit 4K video and D-log truly helps to maximize
what you get out of it. The zoom on the other
hand has a smaller sensor and it doesn't have a true flat profile. It does have a Cinelike
which is what we saw in the Mavic Air, but
it just doesn't retain the same amount of data.
You should be aware that
however the only way to shoot D-log on the PRO
is if you are shooting in H265 which in theory
is a better compression system, but in practice
isn't widely adopted yet. Reviewing footage with
Premiere on my relatively fast MacBook Pro has been a real struggle, and I had to create proxies
for all of my files. The Mavic 2 PRO is the
first DJI drone with HDR and it does make some
difference in exposure for certain scenes but truthfully D-log just looks better to me. Also quick note I tend
to leave my white balance to auto, just to see
what the camera chooses. And to me it seems to be
a bit on the warmer side although the colors do look very accurate.
Second note I didn't have
neutral density filters for this drone so some shots
didn't come out as good as they could've. DJI says the units are
coming for both units. But it'll be a lot
easier if these were just built in from the start. All right lets dissect
D-log footage a bit more. When you are shooting in
very low lights ISO100-200 you'll get really clean
footage. No noticeable noise. Even when you zoom-in
you are still getting very good results, when bumping up the ISO obviously more noise introduce, especially in the shadows. It's more noise than you would expect from this drone, but it's still not as bad as what you get from the smaller sensor that is in the Mavic 2 Zoom. Nevertheless footage that you get on the Mavic 2 Pro is the best you can get from a drone of this size. One more quick note:
Unlike the Phantom 4 PRO v2 which can shoot 4k at
60fps, the Mavic 2 Pro can shoot 4k up to 30fps.
Not a deal breaker for
me since I tend to shoot at 24 frames and both can shoot slow mo at 120 frames at 1080p. And I only mention this
so I can have an excuse to put this clip in the video. Another new mode you get is hyperlapse. I do love how is implemented
into this southbreak you choose your interval
and the total runtime of the clip. Mavic does the rest. Video is out in your phone
and its ready to use… Or close to it. Unfortunately the hyperlapse
footage isn't stabilized So its too shaken and basically unusable. On a few occasions it
even randomly changed my exposure setting. Either way there is an
option to save photos individually so more often than not, I'll just process those
myself in AfterEffects. And lastly there is the Dolly Zoom which you obviously get in the Zoom model. It lets you make cool shots like this. But only in 1080p not in 4K… sorry. The PRO's new sensor
can shoot 20 MP photos. And as someone who shoots
photos with this drone more often than video.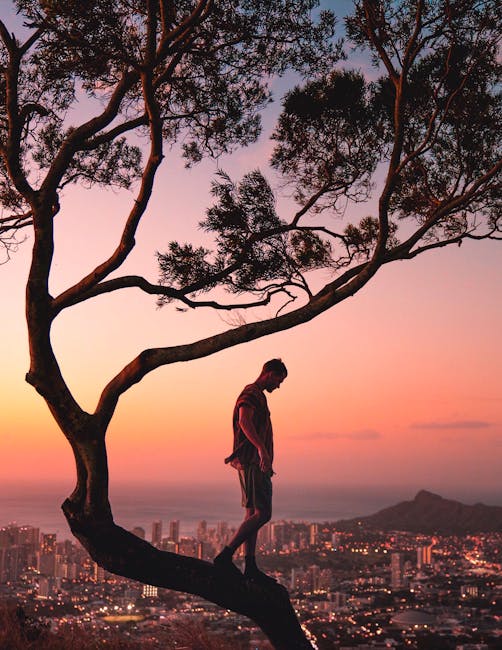 It is a joy to use. And they are a big step up from what we had before. Not only by pixel size
but color just seems very accurate to what
you see in real life. This isn't the case with the Zoom. Photos look great even
though they are 20MP, but once they start editing the raw files the colors just didn't look as true. On both drones you'll find
all the same shootings you had before: Pano, vertical Pano, 360 spherical photos. And on the Zoom you get this mode called "Super resolution". Takes 9 separate photos which then sitches together into one massive
48 Mega pixel image. And the differences are evident. Last thing when it comes to photos is the new Hyperlight
mode which supposedly helps with noise reduction
in lower light situations. Here are three photos shot
in JPG, Hyperlight, and HDR. To me there is a slight
improvement, but all three samples examples tried at 1600 ISO look pretty noise, if
anything Hyperlight mode added a bit of chromatic aberration although that is an easy fix. When it comes to photos
deciding between these two can be tough, it might
seem like the PRO is better on paper because
it has a bigger sensor.
But the Zoom has a number of features that you just don't get with the PRO. The zoom and Super Resolution. At the end of the day it
might come down to price. All right that was a lot. But we still have a few
things left to cover, I'm just gonna go through
this real quickly. First one: OcuSync 2. Absolutely loved it, can comfortably say this is the first time
I haven't had a single interference with signal. Even when I maybe flew it
further than it was allowed. No issues there whatsoever. It even gives me 1080p
previews and caching right on the phone, so I can edit there. But I really don't see
myself ever doing that. Second one: Battery life. Advertised 31-minutes of flight. Seems possible under perfect conditions, but most I got out of it
comfortably was 24 minutes.
Just because I didn't
want to find myself in a situation where I lose battery mid flight. Which actually happened
once with a different drone, I'll tell you the story in the encore. Third one: Remote control. Same old design you will
find in the original Mavic and Mavic Air plus the screen. Although there is a
switch in the side which lets you toggle between Sport,
Program, and Tripod mode. And I'm happy to report
their greatest invention ever is back; removable joysticks. Gosh I love those things. Are we done here? – [Woman] You wanted to
mention sensors and tracking.
– Right, right, right. OK First: Sensors. There are two new senors on this drone the side senors which help you when you are tracking your subject. Those are only active in tripod mode and, when you are using active track. There is also a pair of LED lights at the bottom of the drone which help with the bottom sensors and landing in low light conditions. Whatever. The Mavic 2s have also
a 3D mapping feature that helps predicting
where a person or a car would go in the case
they are obstructed by an overhead object. The drone was good at following me around and avoiding objects but
it wasn't super fluid.
It was a little bit tricky
when I went behind a pillar. I'm excited to see how this
gets improved overtime. Alright, here is the bottom line. A lot of the updates that
we got with the new Mavics are updates you would expect. Better obstacle avoidance, more sensors, better conectivity, quieter operation, and yeah I guess longer battery life. But what really stands
out is how these two new drones are elevating aero
photography and videography. The PRO gives you noticeable
better video quality that you could ever get
with a drone of this size. While the Zoom gives you
new tools to completely change how your drone photography looks. These new drones make
you think differently about the creative
possibilities you can get out of your drone. In addition to that, these
drones just work great. So you don't have to
worry about connectivity, stability, crashing or any other headaches that you used to have to deal with when with flying a drone.
Instead you can just
focus on getting the shot. Alright I promised you the story early so here we go real fast: I was flying my Mavic Air
which is white by the way. It was winter, it ran out of batteries. Fell into the forest,
I went looking for it in the snow which was up to my knees. It took two hours to find. But apparently it has a
find my drone feature, so it pings sound, it really didn't help that much but I found it..
Posted in Photoshop