Photoshop Tutorial: How to Create Stunning, Photo Mosaic Portraits
Hi, I'm Marty from Blue Lightning TV. I will show you how to create an amazing photo mosaic of portraits. Open a clear (good resolution), well-lit photo of someone you will use for this project. I downloaded this photo from Shutterstock. The first step is to organize all the photos you will use to create the mosaic, by placing them in a separate folder. Once you have put all your photos in a folder, we will create a picture that you will use for your mosaic pattern. To do this, go to File, Automate and "Contact Sheet II" Your Contact Sheet window may look different from mine if you use a previous version in Photoshop, however, the functions are the same. Use "Folder", click "Choose" and find the folder with your photos. Select "inches" and make sure "Flatten All Layers" is not checked / selected. You will find out why a little later. The width is 12 and the height is 8. This sets the aspect ratio or size of all the photos we will use. The resolution is 150 pixels per inch.
Mode is "RGB Color" and Channel's 8-bits. I will choose "across first" for thumbnails. The number of rows and columns in the mosaic pad must be the same. For example, I will use 10 rows and 10 columns, which is equivalent to 100 photos. 10 to 10. If you use 5 rows and 5 columns, you will put 25 photos in your dedicated folder. 5 to 5. As I explained, if you have a different number of photos in your folder, make sure the number is divided by the number obtained after multiplying your columns by your rows. the "Use Auto-Spacing" option is not checked. The vertical and horizontal options are both 0 inches. I will note – Rotate for Beat Fit – which will rotate the photos vertically at 90 degrees on their side. If you prefer not to rotate photos, do not use this check box.
Now Photoshop automatically positions each photo in your folder in its own layer and in its own – layer mask. The reason we didn't choose to level the layer is so we can take the photos inside of their respective layer mask. To do this, make sure – Move Tool – is active. if not – press "v" on your keyboard. Then mark – Auto-Select. By clicking on a specific photo from the tile, the Photoshop – Auto Select option automatically selects layer – which – is pressed and makes it active. Click the chain-link icon to unmark the layer and its mask. This allows us to resize and reposition the photo inside the layer mask itself. without the layer mask itself being removed. To resize the photo, open the Transform Tool by pressing Crtl or Cmd + T. Go to one of the corners and see a diagonal, double arrow press and hold Alt or Option + Shift as you drag / drag it. Note that your photo is limited to the inside of the layer mask. To move the photo in any direction by 1 pixel per move, use the arrows on your keyboard. Then, press Enter or Return.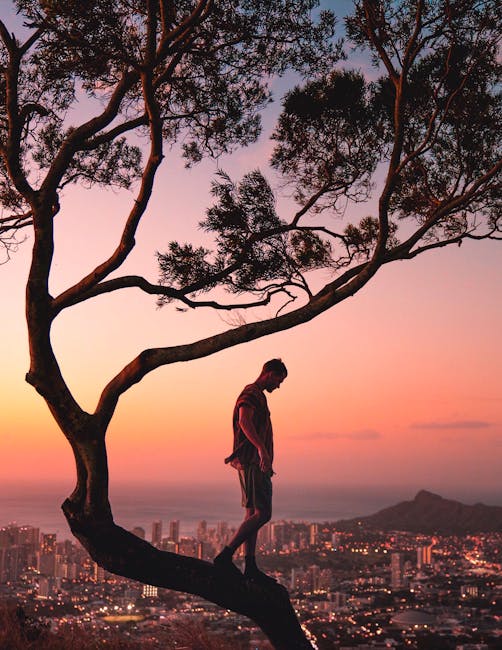 Repeat these steps for each of the photos until your entire mosaic is ready. You may notice a thin white boundary line along the sides. To remove it, open the Rectangular Marquee Tool and make a selection on the document just before this end. Then go to Image and Crop. To move the selection, press Crtl or Cmd + D. Next, save our mosaic as a pattern. Go to Edit and "Define Pattern". Give it the name you want and press OK or press Enter or Return.
Open your site. Click on the Adjustment Layer icon and click "Pattern". Your mosaic will appear. I will reduce its size to 40%, but keep in mind that you can change the size at any time. Change its Blend Mode to Overlay. If you want to make the pad more visible in the darkest and lightest parts of yours main photo, first turn your main photo into a Smart Object so you can change it without spoiling it. Make your main photo active and click on the icon in the upper right corner of the Layers panel. Click "Convert to Smart Object". Go to Image, Adjustments and "Shadows / Highlights".
Click "Show More Options." Shadow's / Highlights is one of the most unused, yet powerful filters in Photoshop. Since each photo has its own characteristics, experiment with each of the options until you get the best combination of shadows, accents and settings. I would like to see my pad smaller, so I'll double-click on the Pattern Fill layer and set a smaller value. You can also make the Shadows / Highlight filter less intense by reducing transparency. To do this, double-click on this icon, which will open the "Filter blending options" window. Then reduce the transparency. In addition, you can also change Blend Mode and go through them, one by one pressing "Dissolve" and the lower arrow on your keyboard each time to see applied the next blend mode – blend mode. This was Marty from Blue Lightning TV. Thank you for being with me! .
Posted in Acrobat, After Effects, Illustrator, Indesign, Light Room, Photoshop, Premier