Adobe Photoshop 2020 (Grundkurs für Anfänger) Deutsch (Tutorial)
In this basic course I will take you into the world of Photoshop. How you can edit and change your pictures according to your ideas there we in detail and I'll explain how everything is set up in Photoshop, where you do what and how to use what so that you can find a perfect introduction to the program. First, let's look at how to get Photoshop in the first place and the creative Install and use the cloud. Then we create a project together and then take the surface in detail apart. For a large part of the basic course we will deal with the tools with which all the magic happens.
In addition to the tools, we will also look at layers, masks, colors, brushes, gradients, View image editing and retouching as well as transformations and text editing. Also what effects and filters there are in Photoshop. Finally, let's take a look at how to save and export files can. In four bonus chapters we will then go into this as you do with videos in Photoshop and how you can create GIFs, i.e. animations, from several images. Also what mock-ups are, what advantages smart objects have and how the CC library improves your workflow improved. You can jump to a specific point in the video description, or you can just jump the video let it run through so as not to miss anything. During the basic course there are always small tasks, examples and tips to help you to test and intensify acquired knowledge.
You can also read this basic course as an article on simontutorial.de/photoshop and for You can find more of this basic course about the other Adobe programs on my channel stop by and subscribe to it for free. I am always happy to rate and share the basic course. If you have any questions after the basic course, please feel free to ask them in the comments put. Before we start, I would like to say that Photoshop is such a complex program is that in this basic course we only focus on what is essential for me.
If you are missing something, feel free to write it in the comments and I will explain it maybe in the future in a separate tutorial. But now we start with this basic course. For several years it has not been possible to buy Photoshop as a single version and so to own forever. Since Adobe introduced their Adobe Creative Cloud in 2014, it's only been possible Photoshop as part of the Creative Cloud subscription on a monthly or annual basis subscribe to. This has the advantage of always having Photoshop up to date, with the latest functions and a cloud that you can use to get started Programs and its devices can interact. But over time it can get very expensive. But don't worry, you can test all programs for free for 7 days and for the first one Link in the description you will always find the best current price. There is basically the single product subscription, with which you can use a single application from Adobe, like Photoshop for a monthly price of 23.79 €, where you can also subscribe get the 100GB cloud storage.
I generally advise against this subscription. Especially with Photoshop, because there is an extra subscription variant for Photoshop & Lightroom Users. You can get the full version of Photoshop CC, Lightroom CC for € 11.89 a month and Lightroom Classic CC with 20GB cloud storage. If you want more cloud storage, there is also a 1TB cloud storage variant for Single product subscription price of € 23.79 per month. This is particularly worthwhile for users who are interested in Lightroom CC and their photographs want to manage cloud-based, but more about that in my Lightroom basic course. If you want all the advantages of Adobe Creative Cloud, you can use all applications to subscribe, including Photoshop, Illustrator, Lightroom, Premiere Pro, After Effects and much more. Here, too, the 100GB cloud storage is included as standard. In principle, this can also be expanded for an additional charge. All applications are available for a monthly price, within an annual subscription for 59.49 € or subscribe to a one-time annual price of € 713.86. If you want a no-obligation monthly subscription, you have to pay a whopping € 89.24. It all sounds very expensive at first, but if you think twice about it you have an incredibly wide range of programs which industries are leading and with which you can implement almost anything.
There is one in the first year for students, pupils aged 13 and over, teachers and lecturers big 65% discount on the All Applications subscription. Here you pay 19.34 € per month with an annual subscription or 232.05 € once a year. There are also special conditions for universities and agencies which I don't will be explained further. If you would like to take a look at all subscription variants, you can do so via make the first link in the description. My basic advice to you is the photography subscription if you have a lot of photoshop are interested. But if you are a student, pupil, teacher or lecturer, I advise you to get a discount All application variant. If you don't want to commit to the basic course just yet, that's no problem either. You can test Photoshop for 7 days free of charge and without obligation and then you can test yourself decide. But how do you install Photoshop on your computer now? To do this, go to the official Photoshop website, link in the description and click Try for free in the top menu.
The official site also has information on changes, tutorials and Subscription information. If you clicked on Try it for free, you have to log into an existing Adobe account register or create a new one for free. This account is basically necessary to use all Adobe applications in any Way to use. If you have done this successfully, you will automatically receive an installation file for Adobe Creative Cloud downloaded. You have to install the Adobe Creative Cloud from this file in order to then install Photoshop to be able to install. If the Creative Cloud has now been successfully installed, you should find it under your programs or find it on your desktop. If you open it you have to log in with your Adobe account.
Now you can find Adobe Photoshop in the menu under All Apps. If you press the test button now, Photoshop will be installed on your computer and as soon as you open it for the first time, the test phase begins. I learned more about Creative Cloud and how it works in another basic course explained in detail, link in the description. Now you have successfully installed Photoshop and we can now really get started with the basic course. Now just open Photoshop and go on. Welcome to Photoshop. You have now successfully installed and opened it. We will now take the first steps together. What you see now in Photoshop is the start screen, which allows you to enter create a new project and open an existing project. In the main area you will find an overview of your last used projects, which you can see with thumbnails or in a list. Here you can also see the file name, size and type. As well as when you last used it. By clicking on your last projects, you can open them directly, provided they are still in the same place on your computer as when they were last saved.
But that's not all the home screen has to offer. You also have the option to access training content from Adobe, which you can access directly via Open Photoshop in your browser. In addition to the trainings, you also have the option of your pictures, which you have about your Lightroom can be accessed cloud-based and can be edited directly in Photoshop. Also the new cloud documents, where you can easily find Photoshop files in your Creative Cloud and work with it, for example, via the Photoshop version on your iPad can be found here in a separate area. In this basic course we will only look at Photoshop on the computer. There will be a separate basic course on Adobe Photoshop for the iPad where we will look will also take a closer look at the cloud documents. But let's now turn to how to create a new project. To do this, simply click on "Create new" and a new window will open. Here you have a large selection of templates which can be used for many different types of projects Tobe offered.
All of these specifications relate to the settings that you can find on the right in the window can adjust. Here you can first enter a project name, which you will later save when you save edit again, but it is convenient to set it at the beginning. Below you have the option of your width and size of the project in a certain Set unit. With the units you have a few different options, but basically for the At the beginning, only pixels and centimeters are relevant. Product dimensions are often given in pixels which are aligned for screen. So one speaks of 1920 width and 1080 height pixels as Full HD, which is the standard Resolution of a computer and smartphone screen is there.
Centimeter units are mostly used when it comes to projects that will be printed out later should be. Here, for example, a DIN A4 sheet is 21 cm wide and 29 cm high. You can also find many of these formats in the templates, which we will discuss later come to talk about it once. Resolution and color space are also very much related to pixels or centimeters important. The resolution, also called PPI, is the higher the pixel density of your project the number is (by default in inches / centimeters) the denser the pixels. Screens cannot display a pixel density higher than 72, so it is unnecessary for projects that are used exclusively via screens in a higher To create resolution, otherwise it will only become unnecessarily large and performance-guzzling Files comes.
When creating print projects, you should at least have a resolution of 300 inches / centimeters work. This guarantees a sharp print at the end. It's always good to use a high resolution, but you also have to look how far Your own computer can handle these settings. You should also use RGB color space for web projects for the color space, since screens show their color through red-green-blue panels and so the color is most color correct. When printing, however, you should change the color space to CMYK, since printers with cyan (blue), Magenta (purple), Yellow (yellow), Key (black portion), print. Here it is particularly important to select the color space, as you are here on certain color gradations are limited in your project, which could otherwise be falsified when printing. You can also set a project background color or transparent which later can easily be edited or removed in the project, and you can choose whether to add want to create your project as an artboard or not.
Artboards allow you to have several different project pages within a project without drawing areas you have a project area. We leave the project without a drawing area for now, but you can do it again later Activate and add more artboards. So that you don't always have to adjust all these settings, Photoshop offers you a few Templates, which are divided into several categories. So you will find under pressure, common DIN formats, under photos, common photo dimensions and under web, suitable screen resolutions. Simply click on the values ​​for your project. You also have the option of creating your own templates in addition to the project name, which can be found under Saved to work even faster with your personalized projects to be able to. You can also find the integration of Adobe Stock in the templates, where you can use the search field you also have the option of finding and loading various templates. Here you will find many so-called mock-ups that will skillfully help you with your project designs to set the scene.
You can also customize these template basics. Many of these templates are free if there was a price for them it next to the name. In a bonus chapter we deal even more with mock-ups and how you can use them Can easily spice up projects. Your last templates are displayed in the "Current" area, so that you can add another enable faster workflow. For example, if you copy a picture from the network, you will get exactly the dimensions of suggested to the picture, which you can then use directly to insert the picture in the original dimensions. Now you know how to set up your project, but it could well be that you are not quite sure at the beginning what your project should look like. Basically, most things can be adjusted more precisely later in the Menu under picture. If you are unsure, then you should, as long as your computer does withstands the performance, use higher settings.
Because afterwards it is always easier to reduce the project than to enlarge it, in terms of quality. Then just click on Create and you can start your own project to create. Now create your own projects. One for a full HD monitor and one for printing where you need a A4 page. Pause the basic course here and try to implement it now.
I'll show you how I did it and you can see if you did it correctly or similarly and came to the same result. With a full HD monitor, I simply create a project with the dimensions 1920 × 1080 pixels, which corresponds to Full HD, I also choose a pixel density of 72, as this is for screens is sufficient and use the RGB color space. For the A4 page, I simply select it from the specifications. There is also, for example, the Full HD page as a template. If I have selected the A4 page, I check the millimeter dimensions, which are correct and set the pixel density to 300.
I also use the CMYK color space here. It's that easy to create a project. A little tip if you simply drag and drop a file onto the Photoshop start page drag, you can also create a project directly, which adapts to the image dimensions. So you can be sure that you have no loss of quality for this picture. We have now created our project and are now correctly in Photoshop. But how is the program basically structured? Before we clarify this question, you should check in the menu whether your workspace is set to "basic elements". Photoshop basically also consists of so-called windows, all of which you can find in the menu under "Windows" find. Here in the main area you have an overview of all windows that are available in Photoshop. If you click on one you can display it directly in Photoshop or if it is already is activated, which you can see by the tick next to the name, you also have the option disable it again.
You can save the arrangement of the windows under the work areas just mentioned. So you can also save your individual arrangement or from Photoshop's templates choose. Under the whole windows you will find the three important work items in Photoshop, the Toolbar, options for tools, which are located directly under the main menu. The last area under "Window" is where you can find all your open projects you can call them up. If you take a closer look around Photoshop now, you will see that virtually the whole program are these windows. The practical thing is that you can see all of these windows, either by name or by a fluted Surface, can move and rearrange by holding down the mouse button. Blue markings will help you to create a good individual arrangement. You have, for example, the option of having several windows in a row in one area or you can only show the symbol of the window, which you can then click to open the window. These are useful, for example, if you only use certain tools in certain cases want to use briefly. I would always leave windows such as tools, layers & colors visible, because they are mostly continuously needs.
Next to these windows you will often find a burger menu, which you can always use to get the Have the option to hide the window again, but also often individual functions, which concern the window itself. For starters, I would advise you to leave the windows on the basic elements, on this basis we also do the whole basic course. But over time, when you develop yourself to work with the program, you will notice something you use often and what less and you can design a surface with this knowledge how it suits you best.
Whatever is fixed in Photoshop is the menu at the top, where we look at the "Window" area have already looked at it. But there is a lot more here. The menu starts with "File" where you can find all the important stuff to open, save and save Find Exporting Your Project. Next to it you will find "Edit" where you can do basic things like take a step back or repeat, as well as copy, paste & cut. But you can also find more complex tools for editing content here. We will not go into these two menu items in detail, but they will be addressed to us in encounter many different chapters again. However, where we will spend a whole section with is the menu item "Image", where everything revolves around image editing. You will find out which tools are available later in the corresponding chapter. "Layer, Font & Selection" are also explained and included in their separate chapters basically attitudes to their name. We will also devote a separate section to the filters and to the 3D area, we will not included in this basic course.
In the "View" area we can still edit a few things on the surface. Here we can define the color space again, which we did when creating the project and show the color space in the project name. In addition to the color space, can you also set your pixel aspect ratio? In 99.9% of the cases you use square pixels for your projects. But especially when it comes to cinema content, so on content on a large elongated Canvas, people like to use other pixel ratios. Photoshop will provide you with a few presets here, but you also have the option to create your own relationship.
But as I said, in principle you won't need that and we will in the basic course implement everything with square pixels. In the second section there are some tools that are used to zoom and display yours Project in Photoshop. These do not affect your project per se, but only serve to help you to facilitate the work on the project. So you can zoom in and out, display the print format and flip it horizontally. Here you can also specify whether you want to run Photoshop in full screen mode (with or without a menu bar) or you want to use it in standard mode as we will use it in the basic course. You can also make these settings in the last point on the toolbar. You can also view various Photoshop functions under Tools & Displays to let. Which is very useful, for example, when you want to align objects. You can also use a ruler, which is very useful when you are working with precise Numbers and dimensions want to work. You can add guidelines to your project from these rulers or in the Guidelines area.
These can be easily moved with the click of the mouse and precisely via the menu define where they should be seen. Under Align what I always leave switched on, you can then also select that objects orient themselves to the guidelines. This function is really practical and makes your workflow much easier for you, as you mostly be sure that your objects are properly aligned and not one millimeter, for example are incorrectly shifted. Alignment refers not only to the guidelines, but also when dealing with other objects and factors in your project and can be set individually. The last menu item is "Help". Here you come back to the Photoshop start screen and find all the important ones Information about tutorials, the program itself and additional modules.
You can also manage your Adobe account and access system information. Under the large menu you will find the options bar, which is adjusted depending on the tool and provides functions for the tool. We touch on what is there in the chapter on tools. If you are looking for a certain tool in Photoshop, for example, you can do this directly right, under the program close, minimize and window mode symbols, over the magnifying glass Find. A search window now opens where you can search for functions in Photoshop, but also in the training area of ​​Photoshop, Adobe Stock and your Lightroom images. To do this, select the appropriate window or simply let everything search through.
In addition to searching, you can easily switch between workspaces and on the right you can still approve your project, but more on that later. At the bottom of Photoshop you can also see the resolution with which you are currently working on your project look where 100% is the original size and can also set a certain value there see. You will also find information about your current project and the file size it currently owns. If you save a file, for example, you will also see the progress bar of your saving here. That was all very much now, but you now know where about what is and when you start to implement your own projects you intensify the surface entirely from alone.
Now let's look at all the different tools we have in the left toolbar Find. Basically there are a lot of tools that we don't all use in this basic course can discuss in detail, but we'll go through them all and I'll explain briefly what these are good for and how you can use some of them properly. Basically, on some tools you will see such a small triangle. That means, if you click longer on this, there are further tools behind it. Mostly very similar. Under the tools you also have a three point menu, via which you can specify which tools should all be displayed. If your tools are different from mine or you want to hide certain ones, can you do that about it. You can also rearrange them here. Among the tools we still have color settings, which we will take a closer look at later will. Here we can also set a mask mode, which is basically in our complete Basic course is off. Last but not least, we can also change the display mode, as we did in the previous chapter have discussed.
But let's start from the top with the tools. First up, we have our move tool. As the name suggests, our elements can be images, objects or texts easily move freely in our project. This is also our standard tool, which we always use with the shortcut V can use directly. By default, we can only move objects from the current level here, over The tool options above can also be said to automatically make a selection what we want to move is hit, regardless of the level. If we have selected several objects with the tool, we can also use them above align, but more on this in the chapter on layers. If we hold down the move tool, we can also use the drawing area tool with which we can add more artboards in our project. This can be done by simply sliding open a drawing area in a free area. Using the plus symbols around the drawing area, we can create more with the same dimensions and via the properties window, we can also, exact dimensions for the created Select artboards. Artboards allow you to have several project pages in one project.
In this basic course, however, we will not deal further with artboards, because a normal project is completely sufficient to get started. As a second tool we have the selection tools. This allows us to select certain positions within our project, which then can only be edited or only copied or duplicated. Here we have the option of using the first selection tool to select certain shapes to create, i.e. rectangles, or ellipses or lines via the triangle. If we want to make a more free choice, we can do that with the lasso tool below. With it we can simply freely paint a selection on our project or with the polygon tool make a selection based on points where we connect the first and last point need to connect to create the selection. Lastly, we also have the Object Selection Tool, Quick Selection Tool, and the Magic Wand.
These selection tools automatically recognize your selection for you. This is super practical if, for example, you only select something specific within an image and want to release. With the object selection tool you can simply select an object around it and then it will searched for the object within the selection. With the quick selection tool you can see the selection as if you were using a brush and with the magic wand you can define a certain area by simply clicking in this automatically select. Of course, it can always happen that the selection doesn't look the way you like it would have. This is because the automatic selection recognition has strong contours or color changes is working. You can use the tool options to set the detection tolerance, for example, where you can use or ignore minor color differences more precisely. You can also use Select and Mask to crop objects more easily, but that too under layers & masks more. Once you have made a selection, you can move it by clicking within and delete the selection by clicking in an empty area.
If you click in the selection with the right mouse button, you can also make the selection, for example. Invert to select the exact other area or add a feather to the selection. You can also make the selection with an area here, e.g. Fill in the color or create an outline, along the edge of the selection where you added the Can adjust width, color and Co. Next we have the clipping tool, with which we can retrospectively change the format of our project can still change. Here we can now freely change our dimensions using the white bars on the edge. With the Shift key pressed, the proportions stay the same and we can practically enlarge or reduce our project proportionally. We can also rotate the project inside using the corners. At the top of the menu we can also select or create fixed aspect ratios. In addition, we have the opportunity to align our project and determine whether outside lying pixels should be deleted. Ie if we cut our project, for example, smaller and thus created elements, after applying the cropping, these are correctly cut and deleted and can not be brought back by making the project bigger again via the exemption do.
If we check content-based, our AI-based project will be expanded if For example, transparent areas are created. It can look good when there are small areas, but it can also be too much lead to strange results. We can use our exemption via the tick and cancel via the stop symbol. Next we have the frame tool. If you use InDesign, you probably already know this tool. This allows you to draw a rectangle or circle in which only one level is then displayed or you can simply insert pictures or graphics there.
The practical thing about it is that you can move the content in the frame simply by using the move tool can be repositioned but the frame remains the same. You can also use it to easily create templates, which you can later add the appropriate content to can place. With the following eyedropper tool you can easily change colors from your project to be able to use them further via the color palette. With the mouse button held down, you also get a preview of the color and the options you can set the size of the recognition. With a pixel you can pick up the exact color directly, if you take several pixels and the colors differ then a blend is applied. There are more tools hidden behind the pipette tool, which I personally use but use it very rarely. This is also where you can add notes and numbers to your project. You can also use the ruler tool to straighten images or your project. To do this, you simply draw a line that should actually be in the picture.
Then you can select "Straighten the plane" in the menu above and it will be yours Image aligned straight. Next we have the retouching tools, which are so complex that we need to look at them in the chapter on image editing and retouching. The following brush tool is also so complex that we will describe it in a separate chapter look at. Next we have the copy tools, where the name actually makes it clear what you can do with it. If we have selected the copier stamp, we can select an area with the Alt key pressed select which we can then copy somewhere else. When choosing, always make sure that you have chosen the right level, so that the area to be copied can also be recognized and then used. With the protocol brush you can easily, if you have applied a retouch, for example, but this actually not wanted, reset the area again.
So everywhere you paint over it with this brush, the last processing will be on the Position reset. Under Window there is also a log window where you can see all of your last edits can and here also undo several steps or a certain stage for the Protocol brush can select which one is then applied. Then we have the eraser, gradients and filling methods which we also look at in the chapter be examined more closely with the colors. Next we have the Blur or Sharpness tool with which we can simply run a paintbrush over our project to make it easy sharpen or blur. With the wiper finger, you can also simply smudge areas in the project. The following two tools, the wiper and post-imagesetter, can do the same thing only with light. So make areas in the project lighter or darker. At the top of the options you can also call up brush options and the intensity of the tools to adjust. After that we have a path tool where we have many different tools with which to use can create paths more easily. If you want to know more about paths and how they basically work, you can get in touch take a look at our Adobe Illustrator basic course, there explain how this tool is in more detail, You can find a link to all basic courses in the info or endcard as well as in the video description.
Then we have the text tool, which will also have its own chapter. There is also the path and direct selection tool, which allows you to easily define a path edit afterwards. As the last real tool, we have the shape tool, where we just have different Can create shapes directly. Here we can also set the color, contour and much more in the properties window. You can then also use the various blue dots and the direct selection tool edit and deform.
Now we still have the hand tool, which you can always simply use the keyboard shortcut H reached. You can find more interesting keyboard shortcuts for Adobe Photoshop or other Adobe programs at our Instagram account @simontutorial. You can now simply move around the project and move it in Photoshop without to move any items. This is super practical in combination with the following magnifying glass tool with which you can easily can zoom in or out of your project. You can always do this by holding down the Alt key and using the mouse wheel. These were the tools in Photoshop, with which you can already set up a lot. Of course, there are many more options for you via levels, effects and the like Editing a project, we'll look at it in a moment. With the tools, you will need a little at the beginning to always find the right ones find and then apply.
Keyboard shortcuts make selecting tools a lot easier and faster. By default, the most popular tools have their own keyboard shortcut, which you always have see when you hover your mouse over a tool. Here you will also briefly explain what the tool can do, among other things. Now let's look at another important part in Photoshop, which is the layers and the associated masks that you can use on layers. Basically you can find the layers in their own window under Window. But what are levels anyway? You have to imagine them like transparent sheets which lie on top of each other. If you then add an object, picture or Co. in Photoshop, it will always be added on one level. The upper levels are basically on top of the lower levels and so are the things that are on the upper levels are shown in the foreground in your project.
But now there are many options that you have with the levels. Basically you can create a new layer in the lower layer window using the plus or Delete the currently selected level via the recycle bin. There must always be at least one level in the project, otherwise you wouldn't be able to use any elements create. You can also use the folder symbol to group several levels in a folder. This is super practical to keep track of your levels and those that belong together Levels to collect better. You can also use the arrow next to the folder to show and hide it. If you select the folder, all editing will be applied to virtually all levels. To bring even more order to your levels, you can also do this by tapping twice rename it to the name and hide the layer with the eye in front of it.
If you have several levels, you can rearrange them, where you can make all changes directly in your project preview. What else you should know about the levels, there are different types of levels, which are theirs respective functions. The levels we see by default are for images, graphics, shapes and drawings well suited. When you create a text, which we will look at in more detail later, will created its own text layer on which only text can be. So you have the possibility to edit your text again later on this level but can only apply effects that are intended for the text.
Then there are also Smart Object Layers or Shape Layers. We will clarify what smart objects are in the additional chapter. You can only display a certain type of layer above the layer window or your Filter layer windows according to certain criteria. If you have selected one or more layers, you can also set the opacity underneath, from the respective level. This allows you to make them transparent. In addition, you also have the option of defining types of veneer for the level, i.e. according to which light or Color criteria the level is related to other levels. For example, you can multiply by negative and make dark areas of the layer transparent. I can't even tell you what each of these effects does, but when if you move the mouse over it, the effect is displayed directly and you can see directly how this would change your project.
Below you can now lock your level using the lock symbol so that it does not can be edited. You can also remove the lock using the same symbol. A lot can be done with the things that we have discussed so far, but now we can open many more options with the right mouse button on a level. The options here differ depending on the type of layer. But let's take a look at the most relevant here now. Here you can duplicate or delete a layer above, as well as if you have several layers have them in a folder or Create a group. You can also easily export a certain layer or to a Smart Convert object.
For example, if you have a text layer, you can rasterize it here, that means the text layer becomes a normal pixel layer and you can no longer edit the text but this is now treated like a graphic. What is a feature I use a lot is the clipping mask that you create here can. Once you have done this, you will see an arrow in front of the level pointing to the level below. This now means that top-level content is only displayed where things are are on the lower level. For example, you can simply apply an image to a shape and you can still do everything freely to edit. The clipping mask can be removed again and again and you can also open several clipping masks apply an object. But you can't apply a clipping mask to a clipping mask. If you have selected several levels, you can combine them into one level and below you can also mark layers with different colors to get an overview in your Not to lose layer windows. In the menu under layers we can also use some of these functions.
If we have now selected several layers and use the move tool, we can we also align the layers with one another in the options bar. Ie center, left or right justified, as well as above or below. There are even more options via the three points. But that wasn't all. We can also double click on a layer and add effects specifically for that layer. Here you can now see the different effects on the left-hand side and can be recognized by the tick you which effects are activated for the level. The cool thing is, you can always open this window at any time and the Edit, activate or deactivate effects again.
I find the most exciting effect here the last, namely the drop shadow. With it you can through the shadows that your elements cast on the plane, your Let the project appear more spatial. Here you can now set the strength, the angle, as well as the size and distance of the shadow to adjust. The same thing also applies to colors under an outward appearance. You can also make a shadow or glow inwards, so to speak on your objects thereon. You can also add a contour to your elements where you can change the color, thickness and position.
You can also use gloss, patterns and the like here. You can use the plus that you see for some of these options to do this several times apply. If you ticked the preview on the right side, you can already see during setting the result on your project. If you click on Okay, the effect will be applied and you can then use it for your See the plane and hide it over the eye. The fx symbol on the edge shows that effects are generally applied to the layer were. But now there is also the possibility of creating so-called layer masks for your layers. Simply select your layer and click on the symbol in the layer window at the lower edge. Now you will see another preview next to the layer preview, which you can click on.
Once you have done this, you can only apply black or white with the brush. In this case, white means visible and black means invisible. You can now hide certain parts of your layer by using the layer mask make black with it. The cool thing is that you can remove elements like this, but not irreversibly is, as for example with the eraser. So you can paint over it with white at any time and the spot is back. With a right click on the layer mask you can also delete or copy it from the layer or deactivate, which means something like hide. So if you should ever delete something from your project, I advise you directly from Start getting used to doing that over and not over the layer masks the eraser. So you really won't lose anything in case you need something again later often does not know beforehand.
Now we've also looked at the automatic selection tools among the tools. There, under the options at the top, we also have the option to select and mask what is super practical to display items properly. A new window now opens where you can see your layer semi-transparent. If you now paint over it with the pen, it will be really visible again. So you can easily select the places you want from the plane with a brush want to see, so to speak, cut out the object. Here you can also use the lasso tool or the object selection tool using the tools on the left use.
At the top you can also remove areas via the minus and on the right Set page more about the brush. If you are satisfied, you can simply press OK and the selection will be presented to you as a layer mask created and applied. So you only see what you want to see and if you want to see more again, you can edit the layer mask or return to this editing window sweep. Before we continue, I advise you to try this tool out for yourself.
By cutting out an object from a picture. I have selected a picture for you, which you can find in our template file from this The basic course can be found at simontutorial.de/photoshop. Try cutting the woman out of the picture and putting it in front of a colored background to set. Try out the various selection tools here to perfectly cut out the woman and then apply a layer mask and add a colored background. Try this out now and then move on to the basic course. If you didn't manage it, I'll show you now how I would do it. To do this, I first import the woman's picture by simply importing the file into Photoshop drag. A project in the dimensions of the picture is automatically created.
If you import an image like this by default, the layer is locked. I unlock this now and add a layer below, which I call background. Now I take the magic wand and choose Select and mark above. When the new window has opened, the first thing I do is use the object selection tool to get a first rough selection. This tool always works very well when the object is very different from the background takes off. Since the selection is not yet perfect, I zoom in with the mouse wheel and move along the appropriate edges with the brush. If I'm satisfied, I click OK. Now I add a colored background, with the filler, more later to. Now I see that the selection is not yet perfect. So I choose the layer mask and paint the wrong places with a black one or white pencil over to correct this. For example, you can simply cut something out. Now, let's get to a very important part of Photoshop, which is how you do with colors in Photoshop and accordingly with the brush and gradients.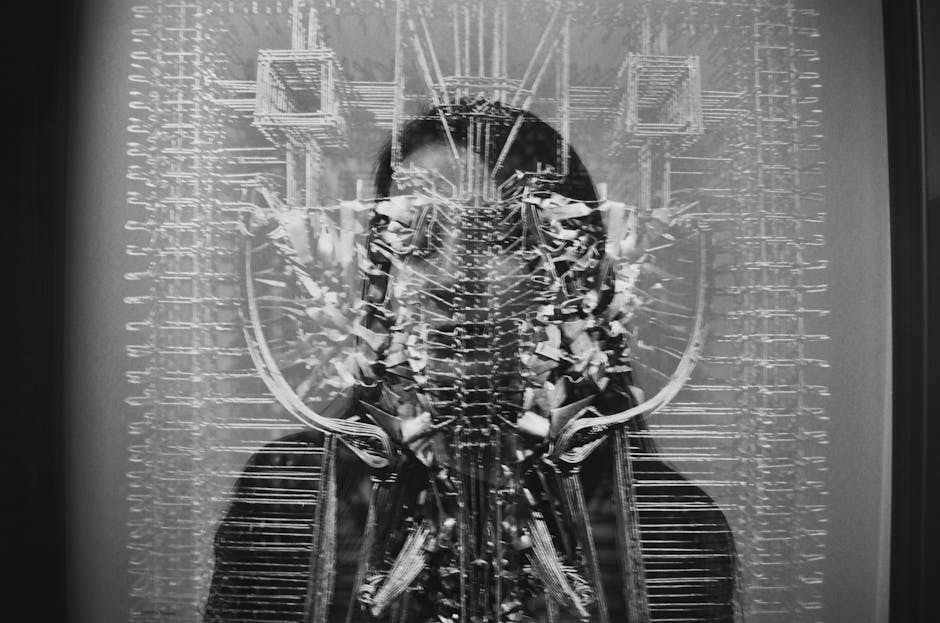 But let's start with the colors, there are a few different windows for that. First of all, you will see your current color directly in the toolbar. Here you can double-click on them to open a color menu. Here you can choose a color directly from the preview or based on precise values enter. If you move the mouse outside the window, you also have the color pipette directly, with which you can simply pick colors from the project. Here in the preview you can also see the color HEX code on the lower right edge. You have to know that each color has its own individual 6-digit code. So you can just pass on colors and be sure that they are the same Color is. Once you have found your matching color, simply click OK to use it. In the toolbar you can see another color behind the color, which you can use the Swap arrows. So you can work with two different colors at the same time. By default, switching is also possible using the keyboard shortcut X. You can also choose black directly via the white black symbol at the top left and apply white as a color.
But now there is also the Color and Color Fields window. In the color window you have the same color preview where you can pick a color directly. Here you can also change the color wheel view using the menu at the edge of the window, where you come, for example, to a pure CMYK or RGB color selection or colors according to other criteria can choose. In the color fields window you can now also save colors or from some templates choose which ones, what makes it easier for you to use the same colors over and over again. Here you can also create folders to sort your colors. You can use the plus to add the current color and a Remove paint again. We can now use the colors for gradients, texts and brushes as well as blending modes.
But let's take a closer look at the brush tool first. Photoshop is very complex with its brushes and there are many artists who use Photoshop for drawing your digital artwork. How you can do that with it, we will not discuss in depth in this basic course, how it would be necessary to be able to do that afterwards. But you usually need the brush again and again, for example for the layer masks and much more, so I'll briefly explain the principle of how brushes work.
There is a separate window for the brush settings, which we can also use via the options to reach. Here we can set the size of the brush but also according to which texture it is To paint. So you can also use pattern brushes and Co. By default, I only use the soft brush, where the edges are blurred, which is useful for shadows and light transitions. And the opposite, the brush with a hard texture, where you can draw or paint clear edges can. You can now set a lot of details about the brush, which you can also use the gear symbol import external brushes. What we now look at about the brush are the functions that are outside of the options.
You can also set an opacity for the brush. Under flow you can determine how intense the color is and if you turn it down, the color will be more intense if you paint over one area several times. To have proper coverage, the flow should also be at 100%. Under Smoothing you can specify how strongly Photoshop corrects your lines so that these look smoother. The higher you set this, the more perfect your lines look but it also takes time a little, until they were always used. The last thing I want to show you about the brush is the tool where the butterfly is. You can use it to create shapes and place them in your project. You will see these after you have created them and selected the brush. If you now paint with the brush, your lines will be mirrored depending on the shape and so can you for example Create mandelas and Co.
Very easily and you can apply a special effect. Everything you paint with the brushes is also applied on one layer. That is, it is always advisable when you paint something new to do it on a new level to be able to post-process your paintings as easily as possible. That should be enough to get started with the brushes.
If you want to know more about how to paint properly in Photoshop, you can go online look for an illustration course for Photoshop, there you will be even more detailed in the Detail explained. The same principle as the brush works, so does the eraser, which one instead of picking up paint and co., can remove paint, pictures and co. But as I said, I don't use the eraser anymore, but when I delete something I want to do this using the masks layers. But now we can also apply color using gradients and the fill tool. The filling tool works the easiest, it simply adds the color over the entire area on where you click. If you click on an object, only this is filled with the color and so you can completely just apply new colors. As a little tip if you want to recolor an object, but not the old colors or texture want to lose, just create a new layer. Then use the filling tool to completely fill it with the new color and this layer then you add as a clipping mask to the layer with the object and so you have the new color on the object but you can also hide the clipping mask around the old color to have or to recolor the clipping mask afterwards to change the color can.
In addition to the fill tool, we can also use the gradient tool to create many different Apply gradients to our level. There is also an extra window for the gradient, but you can find everything important about the gradients we also in the options above. Here we can now choose from a number of gradient templates. We can easily set the colors of the gradient by adding the two colors in customize our toolbar. But we can, for example, also make a gradient that has only one color and the second Is transparent. So you can, for example, create a background color on a different layer and the gradient then lay it over it and so separate the colors more easily. We simply create a gradient if we then use the tool to draw a line our project. At the top of the options we can also say whether it is a linear or radial gradient is, so to speak a circle or a line.
There are also other patterns here, which you can see on the small preview images can recognize. You can also save individual gradients in the progress window so that you can easily find them later to use again. Now try to create a colored rectangle, which then becomes a transparent one Course gets. So basically exactly what you see here. Pause the basic course here and try to implement it. I'll show you now how I did it, but there are many different ways how you reach your destination there. I now simply create a rectangle with the rectangle tool, which I then use the pen with color abundance.
Now I create a new layer and choose my gradient where one side is transparent is and choose the right color. Now I draw the gradient over the created rectangle. Since the gradient now takes up the whole picture, I'll create a layer clipping mask and tadaa! It's that easy to create such a rectangle. Now we come to another important part in Photoshop, which I actually do at some point in every project I need to transform, i.e. deform or otherwise Representation of individual elements. Once we have selected an element that we want to change, press yours Keyboard just Ctrl / Cmd + T. Now our element has got a frame. With this we can set the size of the object and with the content we can also reposition or move this element.
If we click on an element with the right mouse button, we can simply do this rotate or flip horizontally or vertically. All settings that we make by right-clicking can also be done using the Set upper menu under Edit> Transform. You can, for example, switch to a mode where you only enlarge / reduce the element or rotate. However, you can now also select tilt, distort or perspective here. Here you can now change the element correctly using the corners. So you can, for example, easily see your object in a three-dimensional image perfectly insert. Finally, you can also properly deform your object, where you can then also use grid points in the You can create an object where you can then only distort and change certain parts of the element can.
With this tool you can also easily create moving shapes that are not so static look. What is an important key in transforming is the Shift key. If you press this and turn the element, it happens in 45 degrees or if you move the edges you cannot move the image proportionally either. You can easily perform your transformations using the Enter key or the arrow in the top menu apply. I have two for you now in our template file, link for download in the description Pictures where one picture should be inserted into the other picture. Try doing this with the transform tool. Pause the basic course and do it yourself, if you haven't managed to do it, show I'll tell you briefly how I did that. To do this, I first add my background file by dragging and dropping it into the program insert and create a perfect project with the same dimensions. Now I'll take the second picture and slide it into the same project. The practical thing is that when you import something like this into the project, you are already there directly in the transform tool.
Now I move the picture to where it should go and then right-click to choose Distort from. Now I slide each corner to the point where each corner meets the other Image. Now when I hit Enter, the new image is added directly on a new layer and it adapts perfectly the way I wanted it to be. That's how easy it is. In Photoshop, of course, you also have the option of creating and editing texts to combine them with pictures, graphics and Co. We can easily create texts with the text tool from our toolbar by If we now simply click into our project, we can directly write a free text. We also have the option of using the text tool to open a window and thus a text frame to create, in which we can then only write the text within.
The latter is useful when you add long block texts or co. To your project. You can also use the free text tool for one-liner or short texts. Every time we create a new text, a new text layer is automatically created. Only one text can be available per text layer, but you can put several texts in one Pack the group in order to have them together. You can always edit text layers at a later point in time by using the you select the text layer and then click on the text with the text tool. Then you will see the writing object again and you can edit the text. You can also add many effects that you can do on normal layers on texts, especially the clipping mask or double tapping on the text.
But if you want to use other effects that don't work on text layers, you can also rasterize your text with a right click and convert it to an object. Then you can no longer edit the text because it is now handled as an image. But how can you actually edit your text now? For that you just need the drawing window. Here you can now simply select your text and set the font.
Also the font style, if available. Here you can see all the fonts that are installed on your computer or you can go to Adobe Fonts activated. More on Adobe Fonts in another video. You can of course also set the text size, as well as the line and character spacing as well as character width. Even if you have an exponent, you can set the height and all the symbols you can edit the text below. How to make characters thicker, italic, only capital letters, superscripts or subscripts, underlined or strikethrough create. With Adobe Photoshop you also have the option of variable fonts, which you can then use more freely edit can use. You can also set the color of the text here or via the color field in your toolbar. You can also transform texts with Ctrl / Cmd + T. If you have created a text frame, the paragraph window is still interesting for you. Here you can set the text flow, i.e. whether the text is left, right or centered is. You can also decide whether it should be a block text where the entire line is used create here.
If you long click on the text tool, you can also create vertical text, But you rarely need that because you can also transform the text, for example can turn. You can also create text here, which will then be used as a selection. So you can then use the "text" as a layer mask when you create it. You can then no longer edit the selection text so easily afterwards. So that we can now use the text tool a bit, we will create two texts. Once this alphabet, where every letter looks different and the color is different is. Then another block text in the background. Take a break from the basic course and try to implement it yourself. You don't have to use the same fonts or colors. I'll show you now how I did it. Let's start with the alphabet. To do this, I just click into my project and start entering the alphabet. Since all letters should ultimately be capitalized, I choose the entire text and click in the drawing window, on the capital letters.
Now I select each letter individually and change the font using the character window. I also color the letters. In order to only change part of the color of a letter, I create one new level, which I fill with the color. I then transform this level so that it is only halfway above the letter. Now I apply a clipping mask and the letter is colored as I did it wanted to.
But now the color was also transferred to other letters, which I didn't want. To fix that I create a layer mask for the clipping mask and paint here with black About the letter areas where the colors should not be applied and they get back to their original color. For the block text in the background, I create a text window and put the text there one. I fit the size of the text area a bit better over the edges on and in the paragraph window, I select the block text so that the lines are completely filled and it looks nicer. But now I put this line of text behind our alphabet text and turn the transparency down. To emphasize the alphabet text even more, I double click on the layer and add a drop shadow. It's that easy to deal with text. But what many use Photoshop for is image retouching and general image editing. That is also a very complex area in Photoshop, which we are looking at in this basic course but can only look at the basics.
We find the main image processing functions at the top of the menu under Image. Here we can also rotate our project or change the dimensions. Under Corrections we can now find all the options for editing images can. We will now look at these in more detail. Before we do that, I would like to point out that there is a correction window there, where you can also find the essential corrections from the image area and these You can also apply corrections to your layers as a separate clipping mask. This means you can change or remove the editing again afterwards. If you apply the processing via the menu, it will be permanently applied to the image and you can only reset it with the undo button.
We can also apply automatic color, contrast or hue corrections via the menu, Whatever is really interesting, try it out and see if that corresponds to how you do it it imagines. In the corrections we can now, for example Brightness and contrast for our current level or Apply image. In this extra window we can always apply an automatic correction or Set everything manually using the controller. We can also adjust the hue or saturation. If we turn the saturation down completely, for example, our image becomes black and white. But you can also use the separate black and white processing to make your picture even better colorless, where you you can also adjust the strength of black and white. You can also give your picture a shade, which you can use to make a picture yellow, for example. Here you can set the color and the intensity. Under Color Lockup, we can then use ready-made color filters.
That could be compared to filters from Instagram. There are ready-made presets that you can apply to your pictures. Here you can also create your own and import some externally via the menu. Besides the color corrections, what I find most exciting here is the gradation curve and the tonal correction. With tonal correction, we see the strength of all or special colors Shares represented in the picture. That sounds very abstract now, but it's actually very practical. We then see the intensity in the diagram and can use the arrows at the bottom limit the range of colors that are present in our image. If we now slide an arrow or the middle one, we can see directly how our image changes. If you just always move the outer arrows to the point where the RGB colors start, you remove unnecessary depth in your picture where there are no more colors and that The image can appear much more intense and the color contrasts look more natural. With the gradation curve, you can also use a graph to determine the intensity of the colors to adjust.
Here you can weaken dark or light areas by moving the count out of it. With these two tools, I advise you to just experiment a bit to get a feeling for how it changes your image. Finally, you can also apply the camera raw filter to your images under Filters, with which you get all the image editing options from Adobe Lightroom. I discussed everything there last week in the Adobe Lightroom basic course. You can find a link to all basic courses in the video description. But in addition to image processing, which has a lot to do with colors and lights we also manipulate images or Retouching. Again, there are many options in combination with the effects and filters, we'll see But now to us the retouching tools and I'll explain how these in theory function. First up, we have the simplest tool, which is Area Selection Retouch.
The tool actually works like a brush, you just paint over spots that you want do not want to be in the picture and when you let go of the mouse, Photoshop tries with yours AI to recognize what you no longer want to see and then to do this as properly as possible by using the pixels on the outside. This often works for small and simple things. If you now want to check for yourself which other places Photoshop for reference you can use the repair tool. The first thing you have to do here is to select a point with the Alt key pressed, which Photoshop should take as a reference.
In the next step you can then select the area that you want to remove. Here you can already see a preview in the brush and apply it by painting. With the touch-up tool, you can draw a selected area, or create with the other selection tools and then select another location from it, which has the same size and can be taken there as a reference. Basically, with the content-based tool, you can do just the opposite. Here you can apply a selected point directly to another point. What I still use a lot personally is once you've made a selection you can You can also simply right-click under Fill under Area, fill the area based on content.
This means that the repair tool is used in this area, so you can easily take pictures expand if you simply select transparent places and apply this there. Remember that even with the repair tools, they are only used on the current level and this is taken as a reference. That was a lot again and that's why we apply image correction and retouching now based on a portrait.
First, we want to improve the color of the image and then remove various marks. You can find the download for the template and our final result in the description. I advise you to try out for yourself first, whether you can do it and then the result file to look at or now as I explain it. So pause the basic course now. I have now loaded the picture into Photoshop and the picture itself is really good from the colors.
To brighten up a bit more, I apply the tonal correction and move it the right slider a little to the left to take out the darkness a little. For the color I use the automatic color correction, which I like very much, because the brick red comes into its own even better. But since all of this is a bit too strong for me, I take that under Hue and Saturation Saturation of the colors a little out. Now we come to retouching. Before that I would like to say that you can remove all marks here, but this one Pictures often take the personality away and show an ideal what is actually happening nowadays should no longer be shown. I now simply remove the very piquant birthmark around the with the Area Healing Brush To take focus off it so that the person is more noticeable. That's it. If you want to know how to do really blatant retouching, I have a video for you linked by another great YouTuber in the video description where you can find this this is explained clearly and in detail.
Now let's look at the many different effects that you can use in Photoshop on your elements which often work like filters. All effects can be found in the menu under Filters. The first thing you can do here is convert your current layer to a Smart Filter, which I did always guess! Since the filters are then not applied irreversibly and you can rework all filters afterwards can. If this option is out of the question for you, you can simply change the current level Duplicate with Shift + J in order to always have an original copy, if something goes wrong. We'll now go through many of the effects from top to bottom. Since there are so many, we will not discuss some in detail or only very briefly.
I've just made a selection here, which I personally like the most use and find the most useful. First up we have the Filters Gallery, which is where you really see a lot of different filters apply your level. These are all mostly very artistic, that's why I don't use them personally. But they are definitely useful for creating beautiful textures or the like. You can always see a preview here in the window and you can also change settings for each filter do on the right side. You can also use several different filters at the same time using the plus at the bottom. With the adaptive wide-angle correction you can, for example, Have fisheye recordings, correct them back.
Even if your camera lens makes any bends or Co., you can do this if necessary, correct it using the lens correction. What's pretty cool is the Camera Raw filter which opens up a new window where you have lots Can make color adjustments. We discussed this very briefly in the chapter on image editing. Here you can use many of the functions that you can use in Lightroom, also in Photoshop use. I explained how it all works in my Lightroom basic course last week. What is a very cool tool is liquefy it. Here you can do what you often see when manipulating images, e.g. when people are made thinner or certain parts of the body are enlarged or reduced in size. Here you can simply use your finger on the left edge to distort the image with a brush. But you can also choose a brush here, where you can enlarge or reduce areas can. What is really cool here are the options on the right. Here you can enlarge the brush above and settings for this activity, here but are also e.g.
Faces recognized from our picture and so we can easily use controls, the eyes, Simply change the nose and other parts of the face. You can also see in the picture how Photoshop recognized the face and you can check it out correct if it was not 100% correct. Now we come to the second area of ​​our filters, where several effects are grouped together will. Under Noise Filter you can remove, reduce or add image noise yourself. A dialog always opens here where you can adjust the strength of the effect and enter can see the preview. Under render filter you can create ambient effects for your picture. This is where I find the lens flare effect the coolest. So you can just let a sun reflect in your picture.
Here you have the choice between different glare spots and how strong they should be. You can also use the preview to place them exactly in one place in your picture. Under the sharpening filter, you can make outlines stronger on different whites can be contoured to make the image itself sharper. But that only works to a limited extent. So you won't get a completely blurred image here in a reasonably sharp manner.
With all the filters from the areas, stylization, coarsening and distortion you can do very abstract things with your pictures. Personally, I never actually use these effects and therefore can't tell you what exactly they do. But you can easily find out by simply selecting and using them. It is always very clear what is happening here. What is still relevant for us now are the soft focus filters. If you want to blur the whole picture or a selection that you currently have active, I advise you to use the Gaussian soft focus. Here you can simply select a strength, i.e. how much your image will be blurred should and then that is done evenly. When you just want to blur a certain area and you have a smooth transition want to get the sharp part, for example. I advise you to use the soft focus field to create deep-red blur. Here you can now select points in the image simply by clicking and for each point adjust its soft focus.
The points then flow into each other. You can also create points here that have no soft focus around your soft focus to restrict. Under other filters you could still use your own filters, but that exceeds our knowledge enormous. Here you can also find the high-pass filter, which is used for professional photo retouching often used and much more that is more special. Now the point would have come again where I would advise you to put the filters on one To apply practical example. But since the filters are so different, I advise you to just go for it yourself and get creative. Gladly with all the files from the templates. If you are not ready for your own creativity, I also have a picture, where you can simply insert a glare spot and a picture where you have a depth of field with the field blur. Take a break from the basic course and try it out yourself, it shouldn't be difficult. To apply the blend effect, I just take the effect and drag the dot in the preview to exactly where the sun comes from.
Then I set a suitable intensity and tadaa! The effect was successfully applied. With the soft focus, I create in the middle of the area that should be blurred, simply a point with strong blurring and then place points in the semicircle without blurring, to finally fade out the blurring slightly. So you can easily create a depth of field effect by means of soft focus. When we are finished with our project, we can use it as a picture or much export more. But before we do that, let's first save our project as a project file in the To be able to work on the future again and again. We can easily do this in the menu under File and there under Save or Save as.
Here we can now choose whether we want the file on our computer or as a cloud document want to save in our Creative Cloud. As a cloud document, you can also use the file conveniently in Photoshop for iPad, but we don't need it now and we save it on the computer. Your computer dialog will open here, where you can then specify how the file will be should be called and in which format it is saved. Here we can also export our files, for example, as images such as JPEG or PNG, which I often do personally. But if you want to save it as a Photoshop file, you should save the file as a PSD. Now we can see the memory progress at the bottom. If we now want to export images, we can do this via Save as or via Make export. Under Export As, another dialog opens where you can select the file format and see the settings of your project. You should only export your file over it if you have multiple artboards in the project have which should then be exported as a single image.
But what are the different formats good for now? The most common two are PNG and JPEG. These are both image formats which are supported by almost all things. Both formats compress your image a bit to ensure a normal file size. The biggest difference between the two is that PNG maintains transparency which can then be recognized in other programs or applications and also transparently there stay. With JPEG, the transparent areas in your image, if you have any, will be through replaced white area. GIFs are moving or animated images, which we can also export more precisely via the web can adjust. Recently, files can also be saved as SVG files, which is often the case with logos for websites and Co.
Is used. These files are vector-based so there is no loss of quality when you read them scaled. But unfortunately, a lot of things don't support this file format, so you should Use only for yourself or when asked to. You can also save your document as a PDF under Save as, if this is for the is relevant. When saving, depending on the format, a small dialog often opens where you can make settings to export. With JPEG, images, for example, you can set the quality, i.e. the strength of the compression and see how big the file is likely to be. You can also easily export files to Illustrator or other Adobe programs send. In principle, some of the project file types can also be used with one another. That means you can, for example, open an Illustrator project file in Photoshop and then open it there partially use. Finally, there is now the option to share your project via the menu on upper right margin.
I want to be honest, I never use that, because you just keep your files about it You can export them, but then via Airdrop, your photos or other applications Share on your computer what I never use. That would probably be more convenient on a mobile device like your smartphone or tablet where you also have apps in which you want to share your projects. As a small practical exercise, you will find an export file in the template file, which you can should export once as JPEG and PNG. There you can also see exactly the comparison between the file formats after the export. If you have already done previous tasks in the basic course, you can also use these projects as a Save the Photoshop file to use it again at a later date to be able to. Pause the basic course now and try to do it alone. Once I have opened the file, I go to File under Save As in the menu. Here I now select JPEG and set a storage location. There I can now adjust the quality, which I set to maximum.
I'll do the same thing again with PNG. I can also simply save as a menu using Ctrl / Cmd + Shift + S on the keyboard call. With PNG I can still set the export speed and then the file is exported. If I open the two files, I can immediately see the difference. The JPEG file has a white background and the PNG file is transparent. Now you know everything you need to know about Photoshop. We will now take a look at other very interesting special functions in 4 bonus chapters in Photoshop.
If you want to see some more practical examples of how I do certain things in Photoshop and other Adobe programs, take a look at our Make It Tutorial series over, link to it in the description. With mock-ups you have the opportunity to easily create very high-quality and complex projects in Customize Photoshop without much knowledge. You can easily download mockups from the Internet, for free or for a fee. Here you always have to check under which license the things are and what you use them for may use. These mockups are quasi templates, which then contain a PSD file, which you can simply open. Then you see the project and can customize it in Photoshop.
Each mockup is always different but most are designed so that you can look at see the layer name, which you can edit accordingly. My first port of call for mock-ups is FreePik, link to it in the description there you can also easily find templates for Illustrator and much more. There are also mock-ups at Adobe Stock, or directly in Photoshop if you are creating a project are. You can use some of these mock-ups for free. You can use mock-ups, for example, to add certain graphics to your individual To add texts but also, for example, if you are designing a book cover, mobile phone cover or Co. then have to copy this as a preview on a book, in the context of a picture. What I would like to add in detail on the subject of layers are smart objects, which Are ultra practical.
If you have selected a layer with a right click, you can convert it into a smart object. Then the layer gets a small symbol in the preview and you can do it no longer, for example, with the brush but still edit clipping masks, effects and Co. apply. With such a smart object you have created a file in a file. Ie if you double click on the preview picture, a new Photoshop opens Project where you can basically edit the content of this single level. If you then save this, e.g. simply with Ctrl / Cmd + S, the changes are saved in of the original file. What's in that for you now? First and foremost, you can create even more complex projects, but you also have a lot less loss of quality when you transform the layer as Photoshop does this over then a better method can do. That's why I always convert pictures, for example, into smart objects before I transform them.
If at some point you no longer want to have a Smart Object, you can simply click on the menu will transform the level back again and say if your smart object has several Layers, these are converted as folders in the original file and so these are not get lost. If you understand the English language, I also recommend the video in the description take a look, there you will be explained exactly what the advantage of smart objects is and more precisely what you can do with it. In Photoshop you now have the option of uploading pictures, including videos load and edit in Photoshop. Everything that has to do with video is where the timeline comes into play as a window.
You can, for example, simply switch to the Move workspace, where you will find everything important about Video editing or creating video. If you want to edit videos properly, you should use Adobe Premiere Pro. Photoshop is actually only good for creating small GIFs from multiple images or Export images from videos. If we have now created one in the timeline, we will see all layers as a separate video track among themselves. Here we see our timeline horizontally and can play the video over it. We can see where the blue line is in our project preview. We can now shorten each level individually by moving them around the edges or over the scissors symbol. If we click the arrow on a layer, we can also use keyframes to change the position animate the layer, as well as opacity and style. By entering a value in one place and in another and then this from animated one to the other. So you could also do stop-motion animations in Photoshop by first clicking on paints a frame on each layer and then places them one after the other in the timeline. If you want to take a screenshot from a video, you can just put the video up to Shorten the place where you want to take the screenshot and then click Save to cut the current one Export image.
You can also use Export to render a video as a video. If you want to create a GIF, the best way to do this is to use Export> for web to save. Here you can also make many settings for the colors and whether, for example, the GIF should play endlessly one after the other. Under your windows you will also find a library window where you can access various You can easily save folders, graphics, colors, fonts and so in almost all Use Adobe programs on all of your devices. Since these are all stored in your Creative Cloud, they always sync and You can build a workflow between the programs even more easily. You can also add currently selected content or via the plus at the bottom create new folders. You can also search for specific files in your library using the search above. Here you can also use the arrow to choose to search Adobe Stock. Adobe's platform where you can buy images or video licenses, as well as some Templates.
Since Adobe Stock is fully integrated, you can also preview files in your Load and use the project. As long as the file is not locked, you can buy it with one click and that Remove watermark. This is useful if you first want to see what the individual image in your project looks like, before you then have to buy or license it. There is also a detailed basic course on Adobe Stock on my channel, including how you can earn money with your pictures yourself.
Now you know how to use Photoshop to create everything from the project to the editing, Administration up to and including export. Via the first link in the description you can buy Photoshop directly at the best Price and get started right away. You can also read this basic course again as an article at simontutorial.de/photoshop. For more such basic courses you can subscribe to my channel for free and via I am always happy to rate and share the course.
If you have any questions or feedback, feel free to write them in the comments. Respect for making it to the end, that was a very long course. I hope you took a lot with you and we'll see and hear each other again soon..
Posted in Acrobat, After Effects, Illustrator, Indesign, Light Room, Photoshop, Premier