Logo Design Tutorial | Adobe Photoshop/Illustrator | Mastering Vintage | Part 1
hey guys welcome back to another episode of 
creative process and today's video we'll look   at how you can create vintage logo design using 
photoshop and illustrator in a previous video we   have seen how you can create oldest vintage local 
design in the illustrator we have used opposite   part option and a blending option to create 
that effect in this tutorial we'll be creating   out couple of vintage local design and we'll 
understand all the necessary steps you need to   know to create out a classic vintage logo design 
so the first step we're gonna do is to convert   all our images into path objects in photoshop 
after that we'll export those parts object to   illustrator and convert them into vectors once 
the vectors are ready we are ready to design   our vintage logo design so let's begin with the 
designing process so over here if you look at   it these are all the path objects which we have 
extracted from the images in photoshop if you zoom   it in you can see all the necessary details you 
need to like this and after that what we did over   here is we jump to illustrator and we have convert 
them into vectors like these so here these are all   the vector objects which we have extracted from 
an image so we'll understand how you can extract   a vector how can we convert an image into vector 
just like this and use it to create any design you   want so let's understand this so if i open my 
folder you can see all the images i have used   in this design there are five images 
so here it is the five images so   uh what we'll do is we'll x import this images in 
photoshop and convert them into path objects we'll   begin with this so over here if i open photoshop 
let's create a new document so go to file new   and here let's set the document size so we'll 
keep the document size around 2000 by 2000 and   keeping the resolution on 300 maybe you can 
keep it to less let's say we'll keep it around   let's say 72 let's check it out what happens 
okay so we have given to the 2000 by 2000 and the   resolution around 72 and create so here is a new 
document before we go further what these images   i have downloaded from the web these are png 
images that means they don't have background if i   break this you can see these are all individual 
images without the background but over here we   got images for the background so we can remove it 
in photoshop very easily so i'll just import this   and drag and drop it to photoshop so here is our 
image i will just scale this up a little bit so   in photoshop you can just scale it up and it will 
scale in proportion so you don't need to press any   shortcut to scale up proportionally so here's our 
image as you can see it's metal and what we need   over here is we need to get something like this 
so to get something like that we're going to do is   we'll go to layer first and let's convert 
it into rasterize so i'll convert them into   rasterize layer so here is our image which isn't 
now rasterized now the first step we'll do is   we'll add a little bit of sharpness to this image 
as you can see there's no sharpness over here so   i'll go to filter and sharpen and smart sharp 
and here we'll do some adjustments so uh i'll   increase this amount to around let's say 250 
and radius around let's say three and this noise   around 30.
Okay let's see how much sharpness it 
as you can see i have increased the sharpness   to the image and you can see over there so i'll 
just click ok and this is our first step adding a   little sharpness now the next step is to like add 
a threshold so i'll go over here in this and here   just go down and click threshold so threshold will 
it will give you this black and white effect so   if you etched the threshold value you can see 
you can add or subtract the darkness so here   what we need to do is we need to add that like 
how much you want to give shade and brightness so   over here we need something like this but if you 
compare with our images we got lots of detail over   here so what you need to do is we'll first set how 
much darkness you want to give so let's say you   want to give this much of darkness now let's add 
those details and to do that we'll go to layer and   let's select that image again and now again we'll 
apply sharpen smart sharpen and here we'll add a   little bit of values over here so if i increase 
the amount over here it will add sharpness and   that sharpness will add details to your design 
so how much details you want to give you can   adjust it over here like reducing the sharpness 
will reduce the amount of details in the image   and with the radius value you can add more details 
like if i increase the radius you'll be able to   see much more details in your images so as you can 
see we got lots of details but i'll keep it around   this much and i'll just adjust these three sliders 
just to get something like this like you want   all small uh details as well and i'll increase 
this as well just to see okay so as you can see i   have as i increase the amount to too much you can 
see there are lots of patches lots of details but   it's looking very odd so we'll reduce it around 
this much and i'll just keep it around this much   and let's preview it again if i reduce this radius 
value you can see it clears up those details so   let's adjust the radius value around let's say 
three again and let's see so these are all the   small details and all the necessary patches 
over here so what we did over here is we   adjust these uh three sliders amount noise and the 
reduced noise so we have set it around medium this   is around 300 this is around three and this 
we have edited around four to fifty percent   just to reduce some noise in your design and now 
if i click okay here is our patch and now we can   again go to a threshold and just reduce the shade 
value over here and this will like um add those   like tiny tiny details in this and if you compare 
it over here as you can see we got those over here   as well so this is how i have added these uh like 
tiny tiny shapes in between looking like a vector   shape so this way and once you are done with your 
threshold value just leave it and after that we'll   go to layer and now what we'll do is we'll create 
a new layer so press command alt shift and e   and this will create out a new layer of the image 
so this is single image the single layer with the   image so now we'll work on this so what we'll do 
is we'll go to select color range and we'll we   are using color range to select only these are the 
dark portions so what we'll do is go over here and   collect shadow maybe it might be highlight in your 
case so remember to shadow and just to see this   and here will adjust the value so if you increase 
the fuzziness value it will sharpen your like   details and if you reduce it it will soften it a 
little bit so let's just keep it hundred arrange   to 0 and click ok and this has selected that black 
portion now i'll add a new layer on top or maybe i   just apply mask to this first so we already saved 
that selection now with the control or command   press click on thumbnail this will make that 
selection add a new layer and now using this tool   right click on this and make work path and this 
will convert this into workbot we'll click ok   and here we go we have created that path object 
of the like helmet this is the helmet now we'll   apply the color so to apply it go over here click 
solid color and here choose some any color black   and here we go our design is ready and to 
deselect the path i'll go to path layer   and just click on the empty surface and here 
is our image and with the selection tool   you can just move it all around and to change 
the color you can just double click on this   and just add a little bluish tint to it i'll 
just unhide this background there and here we go   this is our first design we have extracted it 
from the image and now our path object is ready   this way we're going to extract out all these 
images let's say you want to extract this so   i'll just import this one as well over here and 
press enter i'll just hide this on so i'll just   scale this up a little bit scale this up and enter 
now let's uh do the follow the same steps as we   did in our first image so what we did over here is 
we convert this into rasterize layer and now let's   add that sharpness so i'll go to filter sharpen 
and smart sharpen and as you can see our images   is little blur so by adding a little sharpness to 
it we are giving those details to these images so   we have given around 300 and this three and this 
around 30.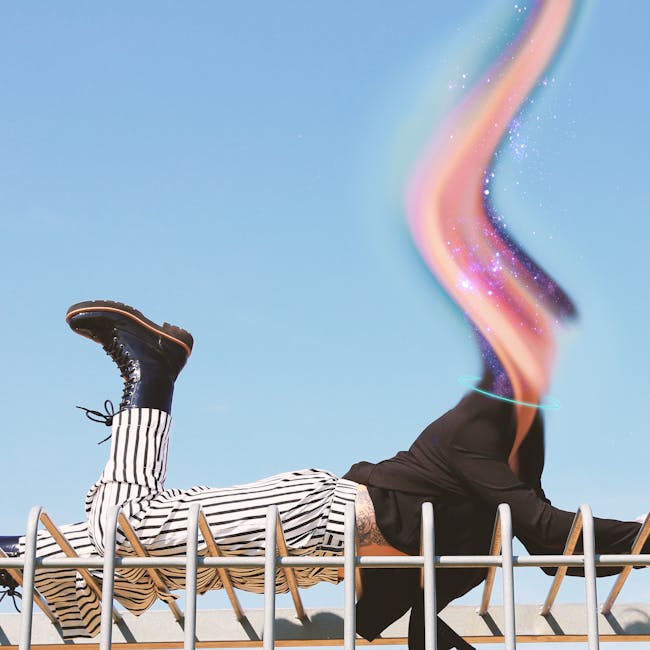 And this has added that sharpness   to our image now let's add the threshold layer 
so i'll go over here and add a threshold there   and this will convert that into black and white 
and here you can adjust the range so let's give   it something and as you can see if i increase the 
lightness we are missing some details in our face   so what i need is we'll keep it something little 
darker just to see all the overall details over   here and we'll go back to the layer again and play 
around with the sharpness values so filter sharpen   and smart sharpen and here we'll now again do the 
adjustment with the sharpness value so as you can   see by adding these value again it has already 
reduced that darkness and added more details   but let's reduce the details a little bit so we 
can add some like brightness around here or here   as well so i'll just reduce the radius as well uh 
these settings are going to be different for each   and every images so we have to know what are we 
looking for i'm making sure that i'm getting all   these details as well as the dark region is also 
there so that i can use the threshold to remove   those darkness and i'll just increase this value 
and i think uh this much setting is good for this   image just click ok and now i'll just go to double 
click on the threshold and that's brightens up so   if i increase the brightness you can see we got 
that darkness here and as well as we got all the   necessary details so if you want to remove it 
you can remove it and here we go we got all this   necessary to use we can make it lighter or darker 
it's your choice so we'll keep it around like this   and now i think this is good so what i'll do is 
i'll go to layer again and we'll follow the same   steps we will create a single layer image and to 
do that press the shortcuts command alt shift and   e and this will create a new layer i'll just 
hide all these background layer and as you can   see this is a single image layer now let's work 
on this we'll make a selection so go to select   and color range and it will pick that uh like 
shadow region i will just adjust these value   for example if you see that the selection is 
very harsh you can use this fuzziness slider to   reduce it just to make a little bit softer darker 
softer so i'll just keep it around 60 and click ok   and this has selection this has make that 
selection now we'll apply the mask and our   selection is saved now with the command pressed 
click on thumbnail and just make the selection   add a new layer and we'll select the selection 
tool like this any selection tool rectangular   marker tool anything and right click on this and 
make work path and then set the pixel to 2 pixel   and then click ok and this will convert this 
into path object and here is our path object   now let's apply the color and to do that we'll 
follow the same steps go over here and apply solid   color let's choose something bluestone as well 
and click ok and here is our path object with the   applied color i'll just hide this secondary layer 
and this is our image and deselect that path so   i'll just go over there and click on the empty 
space just to deselect and go back to a layer   and here we go we have converted this into path 
object now and i'll just unhide the previous   design i'll just place it and scale down so it's 
very easy to scale just uh command or ctrl t   and you got that and scale it down with your alt 
and shift rest and i'll just keep it around here   and i'll just scale this down as well come on ctrl 
t and just scale down with the shift pressed i'll   place it on here enter and now we have converted 
two images into a path object now let's uh   do the same for the rest of the images i like 
this car classic car so let's uh drag and drop   it over here and enter i'll just hide these rest 
of the layers and let's work on this first thing   convert this into rasterize layer okay and let's 
apply the sharpness so i'll go to filter sharpen   and smash sharpen and the steps are very easy to 
follow once you know it it's become very easy and   first step is around 300 and this 3 around 30 and 
click ok and this will add that little sharpness   to your image this will make it easier to apply 
this threshold that's why we're giving that first   sharpness value so now if i apply the threshold 
value over here we can easily see the effect i'll   just reduce it like this as you can see and 
i'll go to again layer and just bring in that   background layer and just play around with this 
how much details you want to give to your car   you can do that so i'll just keep it a little 
darker and we'll go to layer again and select   the image and we'll again go to filter sharpen 
uh smart sharpen and we'll add a little bit of   this amount so this will add that more details 
over here as you can see if we zoom it in you can   see it has added those details if you remove the 
preview you can see this was the original image   and now by adding sharpness you can add more 
details so now if you want to reduce it you can   just reuse the radius slider to reduce the amount 
of details you want to image and if you want   to give more details you can just increase the 
radius value and it will add more details to your   image so here we go and i think this is looking 
great so i'll keep it click okay and now we'll   convert this image into single layer so i'll just 
select the top layer then command or shift and e   and here is our image we'll just hide out all 
the secondary layers and this is a single image   now let's make the selection select color range 
make a selection so i'll keep it sharp and click   ok and now apply mask to it with the command or 
control press click on thumbnail make a selection   add a new layer then make select this marker 
tool and then right click and then make work   path and this has convert this into path object 
now to apply the color go over here so add color   and apply something any color you want and click 
ok and here is our third image we have convert   this into path object i'll go to path click 
on the empty space and go again and selecting   this to scale it down command ctrl t and with the 
shape press just scale it down keep it around here   and we'll hide out all these down there and here 
we go here is a second and here's our first one   so just scale this up a little bit the car is 
ready next is ship and this all so let's look at   this how you can convert that and as you can see 
as we have done three of the images you might be   noticing that every time there is some adjustment 
in the slider so we have to do that because each   time the brightness and the contrast of the image 
is different so you have to look at the image and   understand and then do this adjustment and then 
export it so for this uh shape image we are again   going to look at that so the initial step is all 
similar so the initial tab is converting into   rasterize image right and then go to filter and 
add a sharpness so this is the initial step which   is common for all the images so 303 and 30.
That's 
the same thing just to add the initial sharpness   and the next step is quite different because 
we have to do the adjustments individually so   now we have added that thresher value right so 
add that threshold value and now just adjust the   slider and before we go further i'll just hide 
out all these background this one except this   add a background shape like that and now we'll 
do the adjustment in the threshold so just   do it and as you can see as i lower the value we 
can see more details so i want you those details   in this image so we want something like this right 
i'll keep it something like this around 75 and now   we'll add more details using the smart sharpness 
option so i'll go to layer back again and   selecting that layer go to filter sharpen and 
smash sharpen so as you can see it's the same step   now here uh the value might differ so uh i'll just 
play around with this as you can see it has added   that more details i'll just reduce the value to 
bit just to reduce those details and if i increase   the radius we got more details in our like 
image so i'll just keep it around let's say 11   and i think ever everything else is fine 
so just click ok and here we go the ship   is also quite looking great now uh let's use 
the eraser tool just erase this out because we   don't need this extra pieces over here so now 
let's create a single layer shortcut is alt   share command and e press altogether and this will 
form a new layer now make a selection color range   okay same thing click ok apply mask command 
press click on thumbnail add a new layer and the   steps has become very simpler as we are doing it 
repeatedly and now i'll ask make a selection like   that and right click and this make work path click 
ok and object is ready let's apply the solid color   and let's choose any color dark color and click 
ok and now i'll go to path and just click on it   and here we go our fourth object is also ready 
i'll just reduce the size come on ctrl t reduce   the size around this much and enter so four stuff 
already only the last piece is remaining this owl   so i'll just drag it over here and so this is 
how you can convert any image make sure that   the background is like white or like transparent 
because you don't need those background objects so   make sure your image doesn't have that background 
but if it is you need to first remove all of them   just leaving only the object you want and 
then follow this step and you can create   path object very easily in photoshop and the 
next step we're gonna export that and import   in illustrator and convert them into vector 
so it's very easy very simple so let's finish   this final image and let's jump to that step 
where we'll be converting them into vectors   so here is our image i'll just hide all the 
rest of the image layers and now scale this   up just to make it a little bit bigger right click 
rasterize layer filter sharpness smart sharpness   around 300 this is around three and this is around 
30 and click ok then we have added the sharpness   now add a threshold layer click on it and let's 
increase the darkness a little bit just to make   sure we got all the details around the eyes and 
all because if you keep it something like this   you're missing all the details so for this image 
as you can see i'm giving a large value so we have   to give that just to see all these details and 
once you have covered all your details like this   now let's add those tiny details using the 
sharpness option so i'll go to the image and let's   go over here filter sharpen smart sharpen so this 
smart sharpen option become very handy to add more   details as you can see just adding that option 
simple just adding that option has given that   more details now if you want to add more only 
reuse it it's on you using the slider so let's   do that so here the amount is 300 as you can see 
by increasing the amount of 300 has given more   details so if i reduce it let's see what happens 
the details are reduced so we need more details   i'll just keep it around let's say 469 470 just 
to add more details like this and now i'll use   the radius slider just to adjust few more settings 
so if i increase the radius you see the details   become little bigger so right now it's become 
very big so i'll just reduce a few percent so   around let's say 11 and let's check it out how it 
looks it's more little detailed i want to keep it   a little bit smaller so i'll just keep it around 
let's say nine yep i think nine one is better   by adding a little bit of noise value increasing 
it you can see the image become little clearer so   i'll just click okay now i think this is looking 
great and now we're using the threshold slider   i'll just make it a little lighter so here we 
go by doing that now you have added that little   lightness and i think this is looking great and 
now if you want to do more adjustments like if you   see our original image i did some adjustment with 
the eye and what i did over here is i just use the   a brush and like eraser tool just to make that 
so what we'll do is we'll just keep it like this   now i'll just create a new layer make sure you're 
selecting the top layer and then applying that if   command or shift and e so here is our image 
i'll just hide out all these background layers   and now make a selection select color range 
okay keeping it hundred by zero and click ok   and boom applying mask and here you can do 
some adjustment so i'll use the brush tool   and select color black and let's try to apply 
it so as you can see with the black i can erase   so i'll just make it hard round brush and 
just make that eyeball shape over here i'll   do it the same over here as well says to 
just erasing out the surrounding portion   so here's our eye and now with the command press 
click on this thumbnail and now add a new layer   then select the marker tool right click and make 
work path click ok let's apply the solid color and   let's see how it looks i did some adjustment with 
the eye so i just hide this and deselect the path   here we go this is the all we have created 
let's kill this down a little bit and let's   unhide all these shapes these are all the 
path object we have created from the images   so the first one was helmet second deer car shape 
and you can see everything is scalable and they   are path object now the next step we're gonna 
do is to export this path object to illustrator   and for that let's open illustrator and here 
is our illustrator and as you can see this is   the final design we will be working on we'll be 
creating so each object is going to give you this   amazing looking design so let's bring in that 
helmet so what i'll do is i'll go to photoshop   so now to export it i'll just select this image so 
here this is the helmet layer if you select that   and now to export file export and if you slide 
down you can see path to illustrator so so this   will export this uh path object into illustrator 
first so as you can see this is selected color   fill one shape path here is name and click ok and 
now let's choose a destination we'll keep it here   inside resource image name it helmet pretty helmet 
okay and click ok let's do the same for the rest   of the image so i'll just select this deer fill to 
okay file export part 2 illustrator and click ok   and we'll keep it d e e rdo and click ok this 
will save it let's select car file export part   to illustrator and name it car save then 
ship part illustrator okay name it ship   save lastly now also select add go to file 
export and file path of illustrator okay o w l   and here we go we have saved all the uh path 
object in the form of illustrator and if i open   that folder here is all the illustrator file card 
have and these are now in vector shapes and now if   i import any of this in illustrator it will open 
it very easily let's say you want to import it   so here is illustrator document and let's import 
our first vector so for our first design we need   the helmet so i'll just drag and drop the helmet 
over here so here's the helmet drag and drop and   this will ask you this legacy artboard upper 
bounding we just uncheck these and keeping only   this crop area and click ok and this will open it 
in new document so here it is and as you can see   it's blank because it doesn't uh include the color 
so what i will do is select everything like this   and here's a helmet let's apply a color so i'll 
just apply some let's say black color and now   as you can see we don't have those details we are 
missing those details but if you select over here   you can see all those details are converted into 
smaller objects this is the main and on top of it   you got all these small details so what you need 
to do is select everything go to pathfinder and   click on this exclude so this will exclude the 
top shape from our main object just click on it   and here we go the top small pieces shapes has 
been excluded from that main object and this is   the output we got so if you check it over here in 
photoshop here it is this is the same thing which   we exported from our photoshop file and this is 
vector completely vector everything is editable   and now let's import the rest of it so i'll just 
drag and drop it to a file just to work on it so   here it is just scale it down and we'll place it 
around here okay and this way i'll just import   all the rest of the vectors so let's import it so 
here car open it in illustrator and just click ok   and everything will open in a new file just click 
and drag and select them and then apply any color   and then go to pathfinder over here and just click 
on this exclude option and just apply the color   and here we go our car file is also here now just 
drag and drop it and place it over here just scale   it down and here we go let's bring in the three of 
the shapes over here i'll just open there owl and   ship so open it okay so i'm opening all the three 
at one everything will open in different file   and here if you go to the file i'll just select 
everything this is a dio let's apply some color   let's say black and as you can see it's the same 
here you're missing some details the best thing to   get that details is selecting everything and go 
to pathfinder and click on exclude exclude will   exclude all the tiny details over there and you 
got those details do the same for the owl select   and then apply color black okay once you apply the 
black color you can see you are missing all the   details just select them all you got all these 
necessary tools we'll just exclude that out so   go to pathfinder and click on exclude option and 
just apply the black color and here we go and the   last shape just click and drag just to select the 
shape apply the color okay and now go over here   and exclude and here we go we got that shape 
just select and drag and drop it to our main file   so here's our shape scale down the size and here 
we go let's bring in our all here select them   bring it over here and place it over here scale 
down the size and here we go next last deal select   drag and drop it over here scale down the size and 
place it over here so the second step is also done   the first step was to convert the image into path 
object in photoshop the second step was to export   those path object from photoshop to illustrator 
and convert them into vectors and as you can see   all our shapes are in vectors so all our images 
have been converted into vector shapes let's apply   some single color like this just to make sure 
that it blends with our design and as you can see   we're having that blend it's looking great this 
this and each tiny details are in vector shapes you
Posted in Acrobat, After Effects, Illustrator, Indesign, Light Room, Photoshop, Premier