Photoshop CS6 Introductorio -01- Bienvenida al programa_Area de trabajo
hello to all and all the followers of study scab and welcome to this first video of the introductory course to photoshop cs 6 more specifically adobe photoshop cs 6 and what is photoshop about good if they come here previously have some notion of what it means or what it can represent and what are the capabilities of photoshop however I will make a brief review what photoshop is used for photoshop is a program originally created by the adobe company adobe systems is one of the most popular programs of that firm or that is like one of the three pillars most large blocks that adobe has and its main function is to edit bitmap based images and digital images and they serve a lot also for graphic design and retouching and photo editing ok So basically we are going to start at once what the program is about a time we open the program and here I want to clarify I have photoshop cs 6 installed on my work computer and to make it even easier for you much more work to all of you I have a version in Castilian so all property options and menus will be in Spanish in Spanish then once we open photoshop we have an interface similar to this as any design program in the part top we will have a very common menu in all computer programs in all computer programs of course when pressing it we will have many options many of these tools grabs upwards sorry we could find them in other options like any editing program, however there are some that are only anchored here and there are others that we will only find on the outside of the program, what we have here in front of us is the work space or the court interface, that is, the working area of ​​the entire user interface of the program what we have here on the left is the tools panel or google panel ok if we press the little feet here we can put it double because Generally, if we don't see it completely, we would have to move the picture down to be able to see all the options completely however I prefer to press the script mentioned to have the double menu and be able to have all the options more comfortably and not having to scroll all the way down this is the tool panel what we have here below are the properties of the tools that we have selected and these tools are obviously the ones we are going to use to make our editing graphic design photo retouching etcetera etcetera etcetera so notice that each time you pressed an option the panel Properties of that option will change and it will adapt to the command or the sorry tool that you have selected by another party we have the pallets here, the pallets become tools that will allow the work area to be greatly facilitated, we can collapse the paddles and pressing the script mentioned that we have here to minimize the we can even minimize them a bit more if we want to minimize the but keep the name we are just a little bit until we can see all the name ok we can also release and expand them again to see all the content of each of these palettes and all These palettes can change, that is, I can have this tab here but yes I don't want it, I can throw it here and anchor it again in another space.
can anchor here I can take that I can close it or I just want it disappear because it bothers me and this is also saying all this interface of user is very customizable is very versatile and we can make our space of our workspace in photoshop we can customize all this so that we have the most comfortable space possible according to our area of work if we have a problem and do not know what we are doing and we have all this and we don't know what's happening and I close here and collapse everything and notice that I close it and everything has collapsed and I see absolutely nothing I do not know worry photoshop has some skins that is It has some groups of pre-established tools according to the functions that we have or according to the functions that we are going to perform for edit in photoshop for example if we go here the upper right we are going to find the presets menu and by default it is in aspects mode essential if I deploy it and for example selected through then the photoshop to display those tools that will allow me work with 3d more comfortably in photoshop and you will be asking good but photos I'm going to let myself work with 3d yes of course yes but we will see it later if we display the menu again presets and select, for example, the photography menu because then the properties that we will have will be more dedicated to editing photographs ok It does not mean that we will not need the other options, however the ones that are here preset are the most common for photo editing if that we are going to edit the text you can select typography and we will have a greater versatility with the control of texts or any text that we are going to create within the program so I think it's pretty clear let's go back to essential aspects and when we return to essential aspects a problem is this happening that I just was good we eliminate all tools and we still do not know what we can do good do not worry here in essential aspects in the first set when we display the list there is one in the last options menu is one to create a new workspace for delete this workspace but we are not going to delete the essentials and the next thing is to press the option to restore essential aspects and when we press the photoshop it will restore us to the preset view of this rush of the workspace that we have inside photoshop so it is very very versatile also photoshop will allow us create our own our own presets in our own combos visualization or organization of this workspace for example if I I like the double bar and I don't like this panel that I'm using over here so I'm going to separate it but if I like this we will anchor it again over here on the right to see perfect ok I like to put it I'm going to leave it very small I like these but for example I want the channels up here here I just won't explain still what these options are about I'm just customizing a bit and I want to make it clear that you can do all this later with calm ok personalize you more adequate and more comfortable your work area once that is ready that I already have a more or less here the appearance that I want suppose that I do not want of the samples and I want to delete it and I have all these layers and we collapse it by example here and what is not shared more I want it more stretched in In this case, I'm going to leave both of them stretched out like this so I can see their name.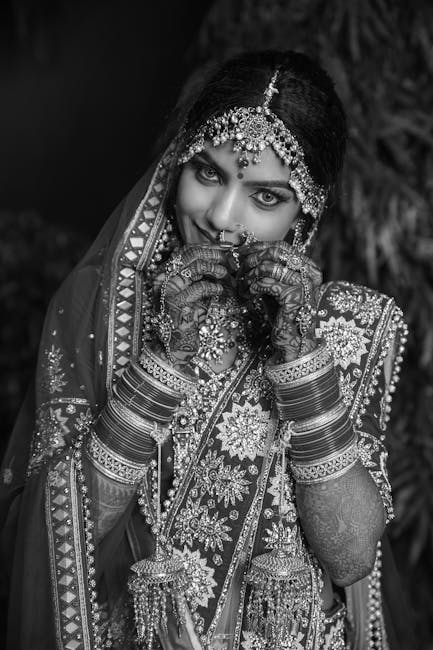 that this is the work interface that you are going to give yourself throughout the course consider which are the tools and which are the pallets that will most use so they already have it programmed then how to customize or how save this as a pri set that is to say so that it handles so that it appears sorry over here in the options menu we are simply going to go to the tab of windows we are going to go to the workspace and we are going to create a new workspace how you are going to call this new workspace work I'm just going to call it three studios temporary 0 1 I'm just going to make it temporary 0 1 so that we can see all the properties that we have and I'm going to press save and notice that now I'm not in aspects essential but I'm against temporary study 0 1 so each of you guys can customize your photoshop workspace along this course you will see all the options and then you will simply place here are the ones you need if you want to go back to the essentials we return essential aspects and press the restore button essentials and voila we are as we came from the photoshop factory if we want to return to our personalized version we simply display over here and we located temporary study desserts and notice that I have the version temporary of all palettes and all tools if we no longer want show temporary study with goal 3 I'm temporary assigned to us we are going to go to windows workspace and we are going to select the delete option workspace we are going to select we cannot delete the space from active work sorry true true true so you have to go aspects for example and then workspace window delete space from work and here if we no longer want to work with the three temporary studies 01 we eliminate it, we will get a warning window that will indicate are you sure you want to delete that other instruction by being one We will indicate if there is no problem we will accept it and no longer We are going to have another very very very interesting option available on the menu.
I recommend but when we are working more advanced within the program is to press the tab key on the keyboard and it is the key that are to the left of the q key on the keyboard ok two keys below the escape key when we press it but you have to click outside obviously when we press it to see, miss, make the cursor over here if it we press ok very well notice that all options all program tools disappear temporarily no we see none of what this is about well this comes to do what to me like to call the program's expert mode, this will allow us a greater capacity of the program to visualize the work that we are doing or to correct us with a client and at any time that we need the tools we press again on the tab key of tab and all tool palettes and commands will return to appear ok so with this I think it is enough to have this first class of the introductory photoshop course I hope you liked it, we will go little by little and little by little again we will to tighten the knowledge until at the end of this course you have all the basic knowledge to solve virtually any basic problem within photoshop and then immediately when i finish this course I will post more detailed on specific properties of photoshop cs 6 that are new to this version cs6 that are unique so well I hope you are very excited about this new start of this new course I will have this class for now and see you in the class that comes later and before finishing this course remember to press the button to subscribe and support the school visit the recommended course of this week and the course also dedicated the second study scab channel in youtube and for your doubts and advice, remember that you have and have the study cost accounts on facebook oh and
Posted in Acrobat, After Effects, Illustrator, Indesign, Light Room, Photoshop, Premier
Tagged 01, Adobe, area, barra, basico, como, crear, cs6, curso, de, descarga, edicion, español, extended, funcionamiento, fundamentos, gov3dstudio, gratis, hacer, HD, herramientas, iconos, instalar, instroduccion, interface, interfaz, introductorio, master, Photoshop, programa, suite, toolbar, trabajo, tutorial, UI, usar, user, workspace